About WinBoat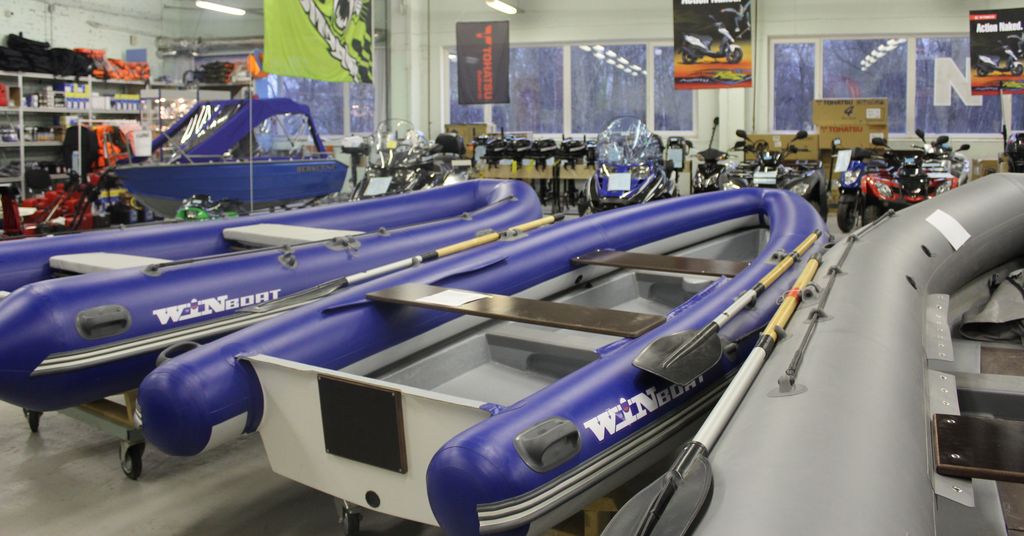 WinBoat™ - this trademark combines a group of companies specializing in Research and  Development, Manufacturing and Marketing of Rigid Inflatable Boats (RIBs). Rigid Inflatable Boat is a light-weight but high-performance and high-capacity boat constructed with a solid, shaped hull and flexible tubes at the gunwale. Throughout the World, Rigid Inflatables are considered to be the safest and most reliable seaworthy vessels. They are widely used by Coast Guards, Rescue Teams and Special Forces, as well as recreational users all over the Globe. RIBs, developed, manufactured and tested by our team of specialists, are unique by it's patented design and manufacturing technology, mostly notable for our line of Foldable Rigid Inflatable Boats including our 15' Foldable Sailboat. Our specialists' level of expertise in this field is second to none. Creation, from blue prints to custom molds to rigorous testing, is performed by our R&D team. Production team consists of two divisions:
In-house manufacturing of PVC (Polyvinyl chloride) and Hypalon tubes and collars

Plastic Works division with modeling, formation and fiberglass (also called glass-reinforced plastic or GRP) rigid hull fabrication departments. In all our products, we use German made PVC from HEYTex and MEHLER or Orca Hypalon from PENNEL & FLIPO, France.
Having the complete production cycle under one roof allows us to maintain high quality control of the manufacturing process at any given stage and instant response to design modifications and improvements based on customers' and our test team's feedback.
Patent No. 90039

Patent No. 87139

Inflatable Motorboat

This technology radically changes approach in design of an inflatable boat allowing it to reach characteristics that are close to RIB.

Rigid Inflatable Motorboat

Rights to developed technology allow us to produce inflatable tubes of RIB with variable sectional diameter.
International Patent No. PCT/RU2010/00036
Technology and technique of manufacturing sectional foldable rigid inflatable boats.